Why Should I Build A Teardrop Trailer
A lot of people ask us why they should build a teardrop trailer, so I thought I would give you an example of how a teardrop trailer changes the way you camp.
It's 5:00 pm the night before my wife and I are planning on leaving for a weeklong camping trip to Zion National Park. Instead of frantically packing up my small Ford Mustang with all the camping gear, I simply go to my garage and make sure all of my camping gear is stowed away in my Teardrop Trailer. The Teardrop has plenty of room to store all of our hiking and camping equipment leaving our car with plenty of room for us.
At 8:00 am I hookup the teardrop trailer to the mustang and we are off on another little adventure. Due to the aerodynamic design and lightweight of the trailer (under 1,000 pounds) I barely can tell that I am even towing anything. My mpg decreases by about 3 miles per gallon.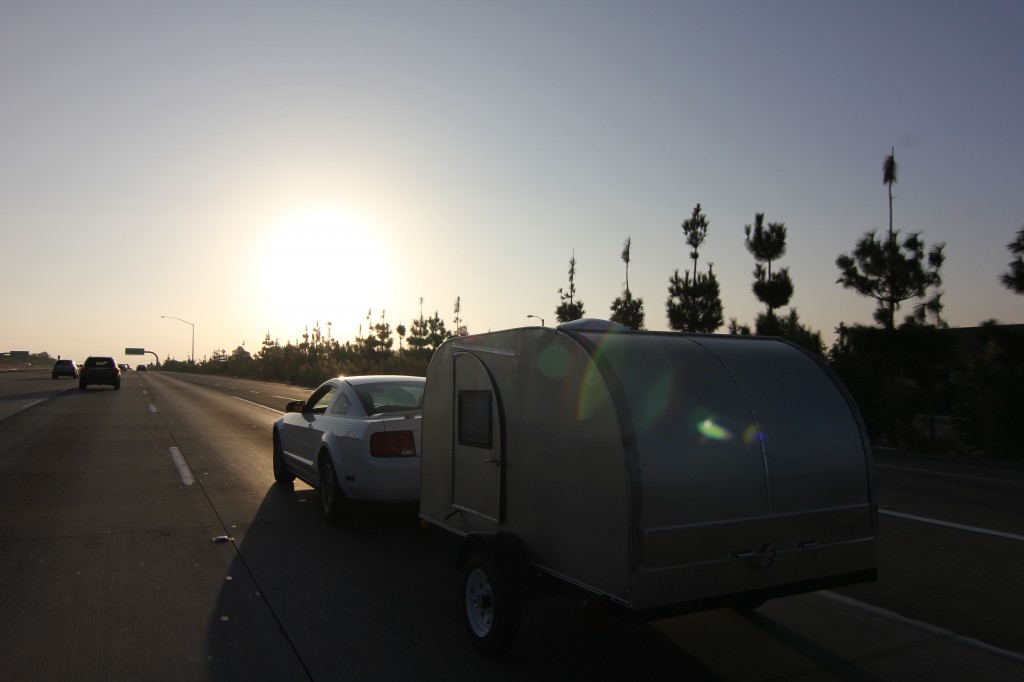 At 7:00 pm we finally get to our campsite. The sun is setting and casting gorgeous orange and red colors across the canyon. Normally we would be panicking to setup the tent before night fall but instead we park the teardrop trailer, pop the galley hatch, pull our reclining camping chairs out, and I start cooking my world famous beef stew on the galley stove. The hatch is lit with LED lights and makes cooking in the dark easy.  After a couple hours of watching the stars and enjoying dinner my wife and I decide to turn in for the night. Instead of laying on the ground on an air mattress protected only by a thin layer of fabric we close the doors of our teardrop trailer and find ourselves sleeping on a spacious queen size memory foam bed, protected by wood and aluminum. The weather is beautiful so we decide to open our windows, which are screened to keep bugs out. We then turn on some music and get some rest.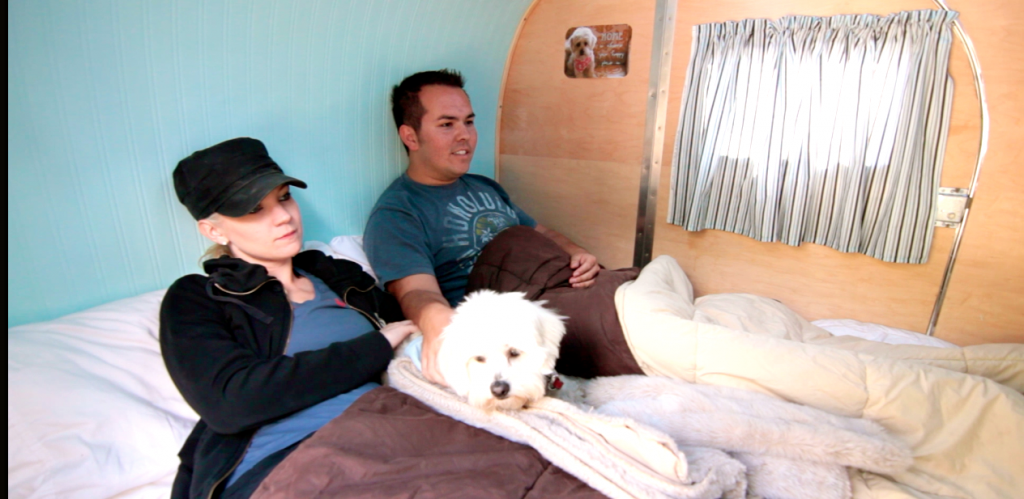 At 7:00 am my wife wake up and cooks an amazing breakfast of eggs and sausage on the galley stove. I roll out of bed refreshed and ready for a great day of exploring and hiking the world famous Narrows hike.
Every good thing must come to an end. Instead of spending the last couple hours of our trip trying to shove tents back into their bags and rolling up sleeping bags we simply lock the doors to our teardrop trailer, hook it up, and we are on our way. I love all forms of camping but a Teardrop Trailer offers me the best compromise between comfort and enjoying the great outdoors! If you want to find out the easiest and cheapest way to get a teardrop trailer Click Here.
- Happy Tear dropping,
David