Why Should You Buy a Teardrop Trailer Kit?
So you have decided that you no longer want to camp on the ground with only a thin piece of cloth protecting you from wild and have decided to trade your tent for a Teardrop Trailer. As a seasoned tent camper and teardrop trailer camper you will not regret your choice.
There are many ways to become a Teardrop Trailer owner. The first and fastest way is to go out and buy a Teardrop Trailer. A new teardrop trailer will cost you anywhere from $7,000 to $15,000 depending on the size and quality. The second way is to build a teardrop from scratch, which will take the longest and may not even be the cheapest route. The third way you can become a proud owner of a teardrop trailer is to build your trailer from a Teardrop Trailer Kit.
We offer three kits all of which will help the builder cut their build time significantly and help contribute to a more professional and quality finish. Our aluminum kit is our top of the line package and the best value. If you do not know how to weld, don't want to deal with cutting metal, and would like a machine-finished hatch, the aluminum kit is for you. In some cases our aluminum kit can actually be cheaper then if you were to buy all the supplies that our kit comes with. If you would like to check out this kit click HERE.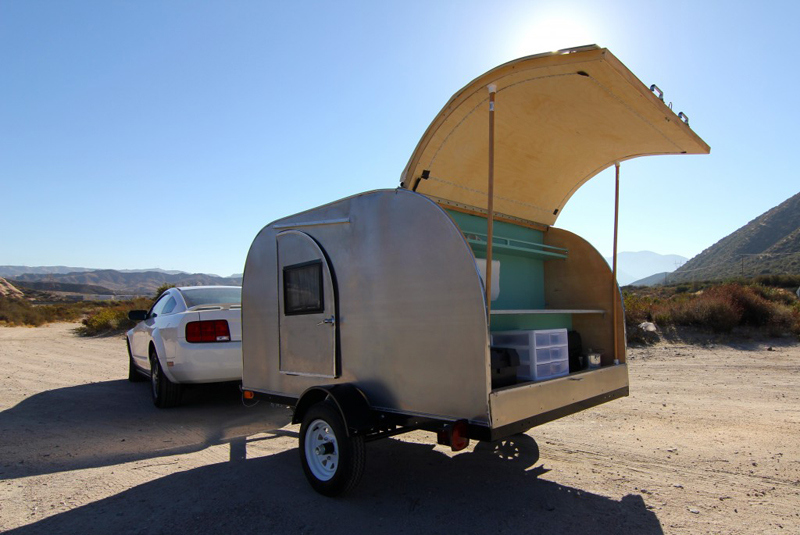 Our kits were built for the camper who wants to get out and enjoy the great outdoors without spending a fortune. If you have access to cheap supplies another great option would be to use our "How to build a Teardrop Trailer" video guide. Check it out by clicking HERE.
Whatever way you choose to become a Teardropper we hope you enjoy it! We know that a week in the great outdoors can wash away a year of stress and contribute to a happier you. Have a great day!