Download our free Price/Measurements List to see a compiled list of all the additional parts necessary to complete a teardrop trailer with average prices, along with reference measurements of the additional lumber required to get an idea of what you'll need to complete a teardrop trailer!
(DISCLAIMER: Please note that the measurements included in the list are FOR REFERENCE ONLY. Do not cut any wood before receiving your kit. Utility trailers come in varying shapes and sizes and no two trailers will be identical. The measurements in the list are simply to give you an idea of how much wood will be needed to complete the teardrop trailer.)
Enter your name and email address to download The Teardroppers Price and Measurements List
Below are a list of items we recommend for your Teardrop Trailer. The simple reason we recommend them is because we have used them! (Note: The Teardroppers is not affiliated with any of the following companies or products in any way. The Teardroppers are not liable for any incorrect information or products from any of the businesses/suppliers below.)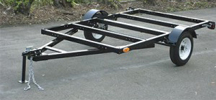 Many people who build their Teardrop Trailers weld their frames together, which can be costly and time consuming. Our teardrop trailer kits were designed to fit on a 5ft x 8ft utility trailer manufactured by Northern Tool. While you do not need this specific trailer, everything will fit perfectly and easily if you use this trailer; so for compatibility and convenience, we highly recommend this trailer for your teardrop trailer. The chasis features all the safety lights required by law and can be delivered to your doorstep. Final costs with shipping for this trailer are generally around $449-$500. All you need to assemble it is a socket and/or crescent wrench, and a little elbow grease. Click here to get more info and current pricing.
---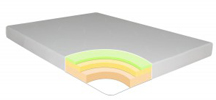 Mattress:
Our Teardrop Trailer Kit accomadates a queen size bed which is perfect for the cozy camping nights. In order to maximize headroom we recommed purchasing a 6inch memory foam mattress. The one we recommend is Viscoelastic 6 inch Foam Mattress check it out by clicking HERE
---
LED Lighting:
While camping you often times are limited to the power you have stored in your battery which is why we always recommend LED lighting . This LED Ribbon contains 16ft of color changing lighting and draws minimal power . CLICK HERE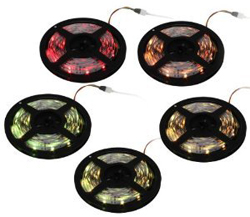 ---
Fantastic Fan:
The perfect 12 volt vent fan for you trailer check it out !
---